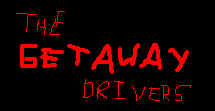 Home | Gigs | Photos | Links | Drivers
Welcome...
You are visitor number
Click the link below to go to the message board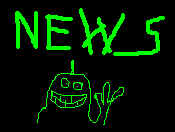 ****************
03/01/03
THe Getaway Divers are a punk rock band and we have just started a website. There will be more updates when we have stuff to say...
****************
17/01/03
I've just updated the Photos page and the Gigs page so go have a gander @ them. We have got a gig with Adequate 7!! :) details on the Gigs page.
****************
30/01/03
Yesterday we went 2 a recording studio and made our first demo CD! Look out for the Mp3s on the site soon. Also we have some more gigs, check out the gigs page for info.
****************